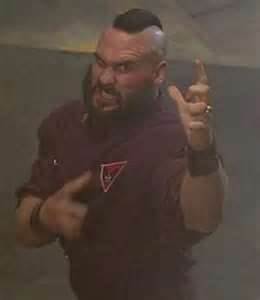 Zangief
is a character and the
real protagonist
in the
1994
film,
Street Fighter
. He is played by Andrew Bryniarski, who has numerous appearances in the
Tiradesverse
.
Practitioner of a sideways thumbs-up, which makes absolutely no sense
Has a different goofy facial expression literally every time the camera pans to him
Suggests that the bad guys change the channel on a security monitor to avoid being engulfed in a massive explosion
Ad blocker interference detected!
Wikia is a free-to-use site that makes money from advertising. We have a modified experience for viewers using ad blockers

Wikia is not accessible if you've made further modifications. Remove the custom ad blocker rule(s) and the page will load as expected.