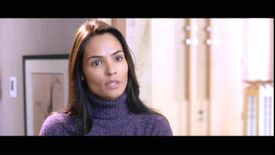 Vinn
is a
protagonist?
in the
2002
film,
Ballistic: Ecks vs. Sever
.  She is played by Talisa Soto.
Also known as Rayne
Married to Robert Gant in present time
Was married to Jeremiah Ecks, but had her death faked for reasons still not known
Has Puerto Rican parents and fucked a Spaniard...............and gave birth to a white son
Ad blocker interference detected!
Wikia is a free-to-use site that makes money from advertising. We have a modified experience for viewers using ad blockers

Wikia is not accessible if you've made further modifications. Remove the custom ad blocker rule(s) and the page will load as expected.