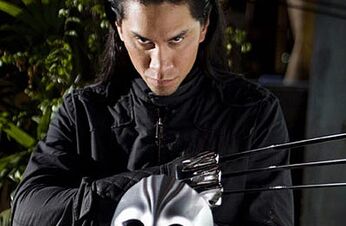 Vega
is a villain in the 2009 film, 
Street Fighter: The Legend of Chun-Li
. He is played by Taboo of the Blackeyed Peas.
Gets Boom Boom Powed in about five minutes
Ugly as hell--just what one would want in someone portraying Vega
Thought the fight wasn't over, but it totally was
Is inferior in every way to the Vega in the Van Damme Street Fighter
Ad blocker interference detected!
Wikia is a free-to-use site that makes money from advertising. We have a modified experience for viewers using ad blockers

Wikia is not accessible if you've made further modifications. Remove the custom ad blocker rule(s) and the page will load as expected.