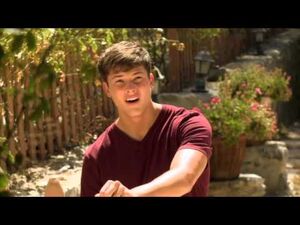 Trent
is a character in the
2013
David DeCoteau
film,
A Talking Cat!?!
. He is played by Daniel Dannas.
Has self-esteem issues, even though he looks like he would be the high school quarterback/most popular jock guy in his entire school
Is Tina's twin brother, even though they look absolutely nothing alike in any aspect
Has several incredibly creepy scenes with his mother
Works on the same piece of a broken fence for like a day
Is rather nonplussed about a cat talking to him
Ad blocker interference detected!
Wikia is a free-to-use site that makes money from advertising. We have a modified experience for viewers using ad blockers

Wikia is not accessible if you've made further modifications. Remove the custom ad blocker rule(s) and the page will load as expected.