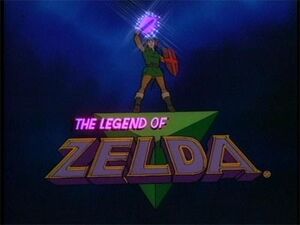 The Legend of Zelda
cartoon series was a 13-episode miniseries in
The Super Mario Bros. Super Show!
in
1989
. It is known for its atrocious animation and godawful characterization of the main characters--Link and Zelda-- and Link's goofy catchphrase, "Well, excuuuuuuuuuse me, Princess!"
It was reviewed as a written Tirades by James in 2008 and is, to date, the last appearance of the "10 Questions" format.
Characters
Edit
Zelda thinks of Link as a personal butler and court jester
Link's ultimate goal is getting a kiss from Zelda
Spryte is a bastion of sexual innuendos
13/100
External Links
Edit
Ad blocker interference detected!
Wikia is a free-to-use site that makes money from advertising. We have a modified experience for viewers using ad blockers

Wikia is not accessible if you've made further modifications. Remove the custom ad blocker rule(s) and the page will load as expected.