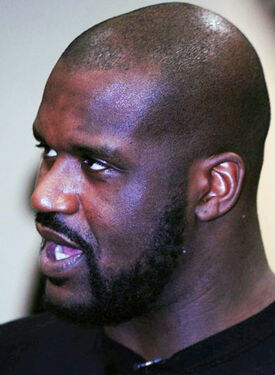 Shaquille O'Neal
is a former NBA superstar, rapper, TV basketball analyst, and has starred in several movies that dwell within the
Tiradesverse
.
He was also supposed to perform on the Guns N' Roses album, Chinese Democracy, but decided against it
Apparently, even Shaq has musical standards
Also starred in Kazaam and Steel, which shows he still doesn't have any standards in movies
If Static Shock is to be believed, he can do Olympic-level gymnastics, but he still can't make a fucking free throw
Ad blocker interference detected!
Wikia is a free-to-use site that makes money from advertising. We have a modified experience for viewers using ad blockers

Wikia is not accessible if you've made further modifications. Remove the custom ad blocker rule(s) and the page will load as expected.