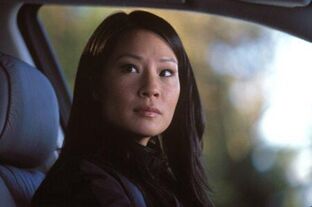 Agent Sever
is one of the two titular 
protagonists?
of the 2002 film, 
Ballistic: Ecks vs Sever
. She is played by Lucy Liu.
Knows one facial expression
Can hit snipers on rooftops across the street with SMG's while they are firing at her
Only fights Ecks one time in the entire movie
Expert movie hacker
Thinks that Jell-O, a Twinkie, a Hostess snack cake, a Hostess brownie, and mac & cheese is a healthy meal
Found through use of the Asian actress Rolodex
Ad blocker interference detected!
Wikia is a free-to-use site that makes money from advertising. We have a modified experience for viewers using ad blockers

Wikia is not accessible if you've made further modifications. Remove the custom ad blocker rule(s) and the page will load as expected.