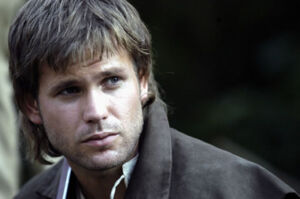 Sebastian
is a
protagonist?
in the
2006
Uwe Boll
film,
Bloodrayne
. He is played by Matt Davis.
Hands down, the absolute biggest idiot in the entire Tiradesverse
Mailing it in like almost everyone else in this thing
Recipient of the Eric Roberts Paycheck for this particular cinematic pile of shit
Right-hand man of Vladimir
Loud whispers almost all of his lines
Kills Domastir, but gets killed by him anyway
Rayne offers him the chance at an immortal life full of banging her and getting nigh-unto-endless blowjobs from her...but he chooses to painfully bleed to death on a floor
This is where you re-read the first fact in this list
Ad blocker interference detected!
Wikia is a free-to-use site that makes money from advertising. We have a modified experience for viewers using ad blockers

Wikia is not accessible if you've made further modifications. Remove the custom ad blocker rule(s) and the page will load as expected.