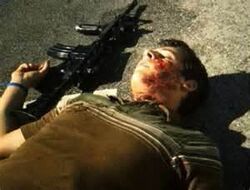 Ramsey
is a
protagonist?
in the
2010
James Nguyen
film,
Birdemic
. He is played by Adam Sessa.
Is a Courtney
Killed by a wave of acid spit from the crazy birds while trying to save people who didn't want to be saved
Is not the brightest crayon in the box
Ad blocker interference detected!
Wikia is a free-to-use site that makes money from advertising. We have a modified experience for viewers using ad blockers

Wikia is not accessible if you've made further modifications. Remove the custom ad blocker rule(s) and the page will load as expected.