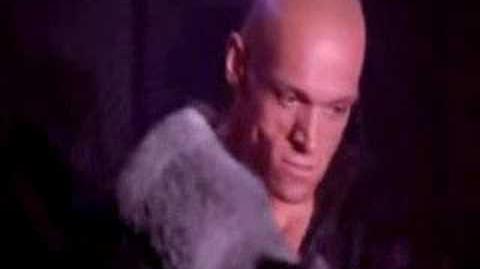 Rain
is a villain in the
1997
film, 
Mortal Kombat: Annihilation
. He is played by Tyrone Cortez Wiggins.
Does absolutely nothing
One of Shao Kahn's 42 billion generals, and apparently outranks ALL OF THEM
EVEN MOTARO!!!!!!!
Killed off by Kahn roughly 15 minutes into the movie for being logical
Stock footage of his death is used for Baraka's death later in the movie
Ad blocker interference detected!
Wikia is a free-to-use site that makes money from advertising. We have a modified experience for viewers using ad blockers

Wikia is not accessible if you've made further modifications. Remove the custom ad blocker rule(s) and the page will load as expected.