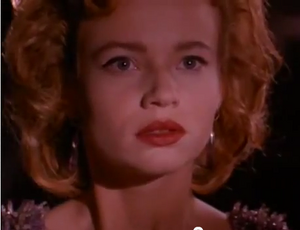 Princess Daisy is a protagonist? in the 1993 film Super Mario Bros. She is played by Samantha Mathis.
Probably raised by Sister Clara considering how the nuns don't really bat an eye at the baby that came out of the egg
The version of Princess Daisy from the games who is Luigi's girlfriend is actually adapted from this
Yeah, really
Spends more time with Yoshi than her love interest
Shows up in a sequel hook that thankfully has yet to pay off
Ad blocker interference detected!
Wikia is a free-to-use site that makes money from advertising. We have a modified experience for viewers using ad blockers

Wikia is not accessible if you've made further modifications. Remove the custom ad blocker rule(s) and the page will load as expected.