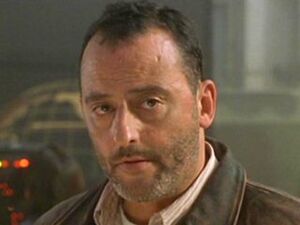 Philippe Roache is the real protagonist of the 1998 Roland Emmerich film, Godzilla. He is played by Jean Reno, who was collecting the Ben Kingsley Paycheck.
High-ranking member of the French Secret Service
Is the only character in the entire movie that shows anything resembling intelligence
Has legit moments of badassery, too
Just wants a decent cup of French roast coffee
It's funny, because, you know, he's French..........
......................................anyone...?
Unfortunately, he does suffer from "joking after just losing friends to brutal deaths" syndrome--a major pet peeve of both the hosts
Ad blocker interference detected!
Wikia is a free-to-use site that makes money from advertising. We have a modified experience for viewers using ad blockers

Wikia is not accessible if you've made further modifications. Remove the custom ad blocker rule(s) and the page will load as expected.