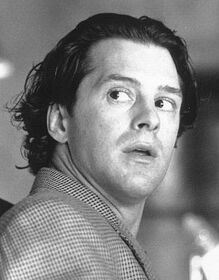 Nick Matteo
is a character in the
1996
film, 
Kazaam
. He is played by James Acheson.
Max's father, and all-around piece of shit
Behind a black market CD business
Because, you know, that turned out to be a super-profitable industry...
Fan of villianous puns
Causes an instance of evil group laughter
Ad blocker interference detected!
Wikia is a free-to-use site that makes money from advertising. We have a modified experience for viewers using ad blockers

Wikia is not accessible if you've made further modifications. Remove the custom ad blocker rule(s) and the page will load as expected.