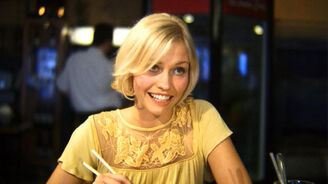 Nathalie
(seriously, that's how they spell it) is one of the
protagonists?
of the
2010
James Nguyen
film, 
Birdemic
.  She is played by Whitney Moore.
The chick you get when you can't get Charlize Theron
Models at the one hour photo, but somehow jumps from this job to the cover of Victoria's Secret
Goes to podunk restaurants to cut food in lieu of actually eating it
Is somehow intrigued by Rod to the point where she actually sleeps with him
However, it is debated as to what they actually did in bed, as both of them awoke fully clothed
Has absolutely zero standards
Ad blocker interference detected!
Wikia is a free-to-use site that makes money from advertising. We have a modified experience for viewers using ad blockers

Wikia is not accessible if you've made further modifications. Remove the custom ad blocker rule(s) and the page will load as expected.