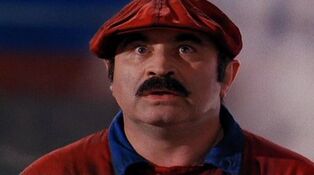 Mario Mario
is a
protagonist?
in the
1993
film
Super Mario Bros.
He is played by the late Bob Hoskins, earning a
Ben Kingsley Paycheck
.
Despite the name, not Luigi's brother
Has the stupidest name ever
Doesn't really do anything in the entire film
Brings his tool belt with him everywhere, even when it makes no logical sense
Ad blocker interference detected!
Wikia is a free-to-use site that makes money from advertising. We have a modified experience for viewers using ad blockers

Wikia is not accessible if you've made further modifications. Remove the custom ad blocker rule(s) and the page will load as expected.