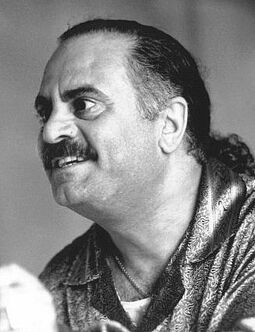 Malik
is the main villain of the 1996 film,
Kazaam
. He is played by Marshall Manesh.
Is every cab driver in the Tiradesverse
Has no real plan
Pushes Max Connor down an elevator shaft, which should actually make us consider him a hero
Can see the "magic" even though Kazaam specifically says that only Max can see it
Fancies Nubian goat eyeballs
Gets turned into a basketball
Ad blocker interference detected!
Wikia is a free-to-use site that makes money from advertising. We have a modified experience for viewers using ad blockers

Wikia is not accessible if you've made further modifications. Remove the custom ad blocker rule(s) and the page will load as expected.