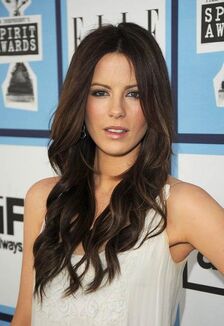 Kathrin Romary "Kate" Beckinsale
(destined to one day be Kathrin Romary Wilkens) is an English actress and model, long considered by
Damien
to be the perfect woman, despite her often questionable choice in roles.
It has been written* that one day they will be married and move to the mountains.
*Written in Damien's dream journal.
Edit
Ad blocker interference detected!
Wikia is a free-to-use site that makes money from advertising. We have a modified experience for viewers using ad blockers

Wikia is not accessible if you've made further modifications. Remove the custom ad blocker rule(s) and the page will load as expected.