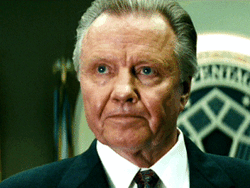 Secretary of Defense John Keller
is the
real protagonist
in the
2007
Michael Bay
film,
Transformers
. He is played by Jon Voight.
Probably the only likeable character in the entire movie
That is because, unlike almost everyone else, he isn't a one-dimensional idiot
Doesn't seem to realize just how insane Maggie's theory is, though
Ad blocker interference detected!
Wikia is a free-to-use site that makes money from advertising. We have a modified experience for viewers using ad blockers

Wikia is not accessible if you've made further modifications. Remove the custom ad blocker rule(s) and the page will load as expected.