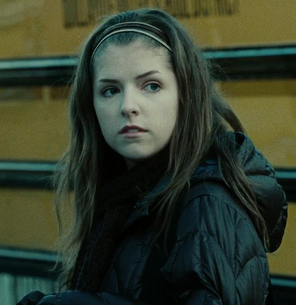 Jessica Stanley
is a minor character in the
2008
film,
Twilight
, as well as its four sequels,
New Moon
,
Eclipse
, and 
Breaking Dawn I & II
. She is played by Anna Kendrick.
Bella's default best friend character
Unlike most "best friend" film roles, is remarkably hotter than the main character
Which makes it even more baffling when Mike neglects to ask her out first
Apparently tried to hook up with Edward in the past, only to get shut down
Bullets dodged on both accounts
Had a cousin with leprosy which, according to her, is apparently the same thing as clinical depression
Turns into a vapid airhead in the second film for no reason
Essentially calls Bella a reckless, suicidal idiot, which is true and was applauded by all three hosts
Ad blocker interference detected!
Wikia is a free-to-use site that makes money from advertising. We have a modified experience for viewers using ad blockers

Wikia is not accessible if you've made further modifications. Remove the custom ad blocker rule(s) and the page will load as expected.