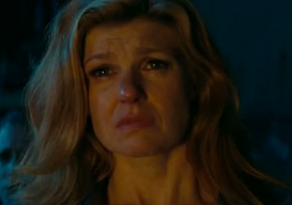 Dr. Gwen Holbrook
 is a character from
A Nightmare on Elm Street (2010)
. She is played by Connie Britton.
She is most notable for being a shitty parent and getting in the most absurd argument ever with her daughter, Nancy
Nancy yells at her for lying, but she claims she wasn't lying
She was, in fact, lying to her
Hates smoking
Ad blocker interference detected!
Wikia is a free-to-use site that makes money from advertising. We have a modified experience for viewers using ad blockers

Wikia is not accessible if you've made further modifications. Remove the custom ad blocker rule(s) and the page will load as expected.