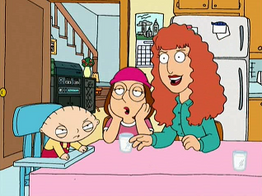 The Griffin Clan is the group to which all people with the last name 'Griffin' and the mythological creatures known as gryphons belong.
Known members
Edit
The Griffin family from Family Guy
Kathy Griffin
Eddie Griffin
Merv Griffin
The gryphon from Alice in Wonderland
Forrest Griffin
Ad blocker interference detected!
Wikia is a free-to-use site that makes money from advertising. We have a modified experience for viewers using ad blockers

Wikia is not accessible if you've made further modifications. Remove the custom ad blocker rule(s) and the page will load as expected.