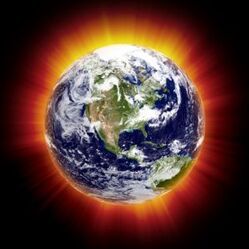 Global Warming
is a major character, and main villain, of the
2010
James Nguyen
film, 
Birdemic
, and the background villain of the
1991
film, 
Highlander 2
.
Drives birds insane with its global warming powers
Also destroys the atmosphere
Archnemesis of Al Gore
Hide yo' kids, hide yo' wives, hide yo' husbands, cuz they warmin' everybody
Some random Courtney named Dr. Agenda claims it creates a new species of bug
Ad blocker interference detected!
Wikia is a free-to-use site that makes money from advertising. We have a modified experience for viewers using ad blockers

Wikia is not accessible if you've made further modifications. Remove the custom ad blocker rule(s) and the page will load as expected.