Santa's Slay is a 2005 dark comedy/slasher film starring former pro wrestler, Bill Goldberg, as an evil, murderous Santa Claus.
Quite frankly, it's the greatest movie the hosts will ever review.
Bill Goldberg dresses up as a psychotic demon Santa and goes around randomly killing everyone. It's every bit as awesome as it sounds.
Notable characters
Edit
The Episode
Edit
This episode is the shortest to date
It is the third to focus on a Christmas-time-themed movie
Highlights
Edit
Hey, remember that time in [insert episode here] where this happened?? (x15)
The hosts finally discover a movie with subtlety
Hulk Hogan's amazing filmography
Tiny Lister!!
References
Edit
Watchmen
Mr. Nanny
Suburban Commando
Three Ninjas: High Noon at Mega Mountain
Thunder in Paradise
No Holds Barred
Percy Jackson
Lost
Christopher Lloyd
Evil Dead
Barbie
Street Fighter
College Humor Wolverine
Wendy's
Fargo
The Price is Right
Looney Tunes
Clue
Friday the 13th
Randy Savage
Brutus Beefcake
Patrick Warburton
Super NES
Killer Instinct
Nintendo 64
Austin Powers
Inspector Gadget
Scooby-Doo
The Smurfs
D.W. Griffith
Tea Video
Ace Ventura
Anchorman
Glacier (wrestler)
WCW vs nWo (video game)
Inland Empire
The Wizard of Oz
End of Days
Muppet Treasure Island
Supergirl
Left Behind
Tara Reid
Sharknado
Dennis Hopper
Charlie Brown Christmas Special
My Bloody Valentine 3D
Waterworld
Ending song
Edit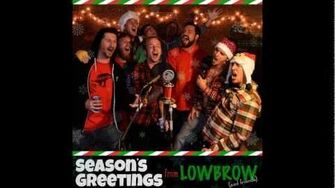 Before and After
Edit
Previous Episode: Episode 26 - The Crow: Wicked Prayer
Next Episode: Episode 28 - A Talking Cat!?!
Ad blocker interference detected!
Wikia is a free-to-use site that makes money from advertising. We have a modified experience for viewers using ad blockers

Wikia is not accessible if you've made further modifications. Remove the custom ad blocker rule(s) and the page will load as expected.