Torque is a 2004 action movie starring Martin Henderson and Ice Cube.
It is best known for its blatant disregard for the laws of physics, and for a scene with motorcycles fighting each other.
And that gigantic fucking key.
Dozens of Road Rash cosplayers chase each other around on motorcycles and drink beer.
Notable characters
Edit
The Episode
Edit
This episode was desperately needed by the hosts, just to save them from the previous three episodes
James - Unlikely
Damien - Fumblesnatch
Highlights
Edit
"The courtship rituals in this movie are fucking bewildering!!!"
HE USES A FUCKING KEYBLADE!!!
The mass pissing by the Hellions
Turning heads in sequence
The cannon drill that McPherson's Hummer does
The bike fight
References
Edit
The Fast and the Furious
Swat
xXx
Mario Kart
Crash Team Racing
Clayfighter
1943
WarGods
Jane's Addiction
nWo
Road Rash
Tenacious D
Onyx
Soundgarden
Therapy (band)
Coors Light
Key and Peele
Kid Rock
ZZ Top
The Who
The Ramones
Nirvana
Che Guevara
Henry Rollins
The Rollins Band
Black Flag
Bob Marley
Prince
Joan Jett
Motorhead
Rolling Stones
Death Cab for Cutie
Green Day
Lord of the Rings
Liev Schreiber
Stephen Dourif
Biff Naked
Triple H
Hoobastank
Monster Magnet
Nation of Domination
Rhianna
Be Cool
Dwayne Johnson
Guy Smiley
The Dark Knight
David Tennant
The Matrix
Avatar: The Last Airbender
Scooby-Doo
Rocky and Bullwinkle
The Big Show
Kane
The Godfather
Full Metal Jacket
Austin Powers
Storage Wars
Journey
Whitesnake
Star Wars
Need for Speed
Burnout
Groucho Marx
Psycho Stick
Primus
Riddick
Highlander
Kingdom Hearts
Street Fighter
Static X
Doctor Who
Uniracers
Ice T
Nickleback
Harry Potter
Star Trek
Predacons Rising
Transformers Prime
The Great Gatsby
Lord of the Rings
Red
Hellen Mirren
Randy Savage
The Island
Parts: The Clonus Horror
The Black Eyed Peas
All My Children
Orsai
A Midsummer Night's Dream
Sean Connery
The Crow
The Crow: City of Angels
The Crow: Salvation
Ending song
Edit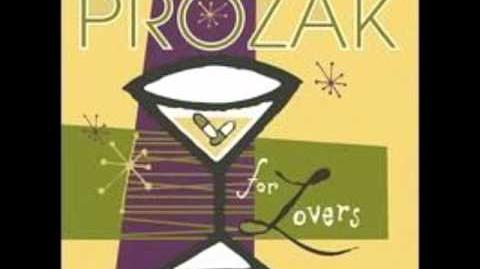 Before and After
Edit
Previous Episode: Episode 23 - Transformers: Dark of the Moon
Next Episode: Episode 25 - Zardoz
Ad blocker interference detected!
Wikia is a free-to-use site that makes money from advertising. We have a modified experience for viewers using ad blockers

Wikia is not accessible if you've made further modifications. Remove the custom ad blocker rule(s) and the page will load as expected.