Birdemic: Shock and Terror is an independent 2010 horror film written and directed by James Nguyen. It is a prequel to The Room.
It was funded with Best Buy gift cards and created on a TI-82 graphing calculator.
What starts off as a horribly acted romance/comedy turns into a horribly acted and horribly rendered horror/Al Gore lovefest film about killer birds.
Notable Characters
Edit
The Episode
Edit
This episode marked the biggest gap in enjoyment between the hosts, as James hated the movie, Damien loved it, and Mike was asleep.
The stinger also made an offhand comment about the creation of the wiki.
James - Lockbox
Damien - Dreamcast
Mike - Ginasaurus
Highlights
Edit
Tastes Like Yesterday - horrible band name
Natalie gets the cover of Victoria's Secret (or Victorian Secret)
Al Roker - solar panel salesman
The hosts imagine the Johnny and Rod gay relationship
Prodigious chest hair
59 camera angles of clapping
"Man that was a good movie, An Inconvenient Truth".
The hosts imagine Rod reciting lines from other movies in 2006
Susan and Tony invent Eastern European Football
Stinger - Jewish Robocop wishes you a happy holiday
References
Edit
The Undertaker
Eddie Izzard
Hellen Keller
Birdemic 2
Manos: The Hands of Fate
Superbabies: Baby Geniuses 2
Dreamwell
Taxi
Lewis Black
The Cure
Sega CD
Rod Stewart
Roddy Piper
Ray Charles
Zombi
Woody Harrelson
Wesley Snipes
White Men Can't Jump
Blade Trinity
Two Wong Fu
Hugo Weaving
Marlon Brando
Al Roker
Lucy Liu
An Inconvenient Truth
Pirates of the Caribbean
X3
Superman Returns
Casino Royale
Cars
The DaVinci Code
The Departed
The Descent
Little Miss Sunshine
Slither
Pan's Labyrinth
Borat
Silent Hill (film)
Larry the Cable Guy: Health Inspector
V For Vendetta
Schindler's List
The Devil Wears Prada
John Tucker Must Die
Talidega Nights
Stranger than Fiction
Tenacious D and the Pick of Destiny
The Passion of the Christ
Al Gore
Al Roker
Morris Day
Troy Aikman
Duck Hunt
SNL
Sugar Ray
Four Year Strong
Travis McCoy
Nirvana
Pearl Jam
Katy Perry
Fern Gully
Gumby
The Eagles
Michael Vick
Six Flags
Wilford Brimley
Angry Birds
The Jetsons
Smokey the Bear
Oregon Trail
Dennis Hopper
Steel
Santa Clause: The Movie
Ending Song
Edit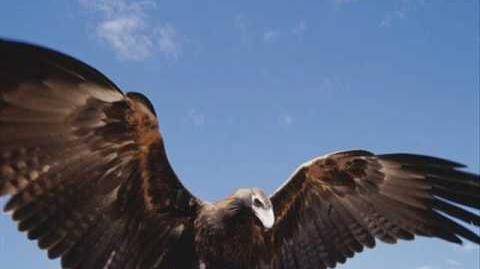 Before and After
Edit
Previous Episode - Episode 11 - Kazaam
Next Episode - Episode 13 - The Nutcracker in 3D
Ad blocker interference detected!
Wikia is a free-to-use site that makes money from advertising. We have a modified experience for viewers using ad blockers

Wikia is not accessible if you've made further modifications. Remove the custom ad blocker rule(s) and the page will load as expected.