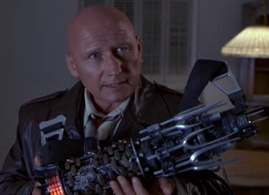 Detective Lubic
is a character in the
1987
film,
Masters of the Universe
. He is played by James Tolkan.
Is your prototypical idiot cop character
Takes the Cosmic Key from Kevin for no reason at all for the purpose of investigating it
Even though he has no fucking clue what it is or does
Ad blocker interference detected!
Wikia is a free-to-use site that makes money from advertising. We have a modified experience for viewers using ad blockers

Wikia is not accessible if you've made further modifications. Remove the custom ad blocker rule(s) and the page will load as expected.