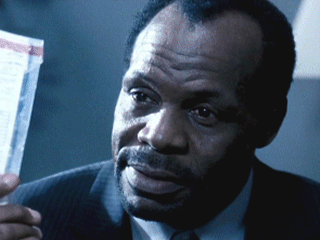 David Tapp
is a character in the
Saw franchise
. He is played by Danny Glover, who is collecting a
Ben Kingsley Paycheck
.
The partner of Steven Sing
The protagonist in the first Saw video game where he was voiced by Earl Alexander
Apparently Jigsaw can heal bullets to the chest
Gets his throat slit and speaks in raspy voice the rest of the movie
Was the cop who didn't sign the warrant when going after Freddy
Didn't learn from that mistake and continued to ignore them when he went after Jigsaw
Had the good sense to take his Ben Kingsley Paycheck and run
Ad blocker interference detected!
Wikia is a free-to-use site that makes money from advertising. We have a modified experience for viewers using ad blockers

Wikia is not accessible if you've made further modifications. Remove the custom ad blocker rule(s) and the page will load as expected.