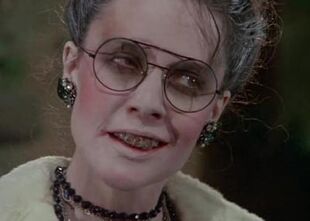 Creedence Leonore Gielgud (a.k.a. Creedence Clearwater Revival)
is the main villain of the
1990
film,
Troll 2
. She is played by Deborah Reed.
Oddly attractive
Can create popcorn from scratch
Fuck if anyone can tell what the hell that accent is
Gets her powers from the Stonehenge Magic Stone... we think
So, is she a goblin, a witch, a witchy goblin?
Ad blocker interference detected!
Wikia is a free-to-use site that makes money from advertising. We have a modified experience for viewers using ad blockers

Wikia is not accessible if you've made further modifications. Remove the custom ad blocker rule(s) and the page will load as expected.