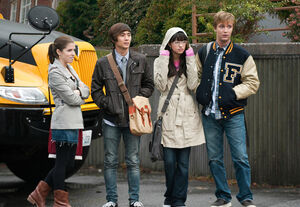 A
Courtney
is a minor character that is never or rarely named, but given screen time and dialogue. This character will have virtually zero effect or bearing on the
plot
.
On occasion, the Courtney will have a friend of equal insignificance. This is an Amber.
Not to be confused with a guy.
Notable Courtneys

Edit
Ad blocker interference detected!
Wikia is a free-to-use site that makes money from advertising. We have a modified experience for viewers using ad blockers

Wikia is not accessible if you've made further modifications. Remove the custom ad blocker rule(s) and the page will load as expected.