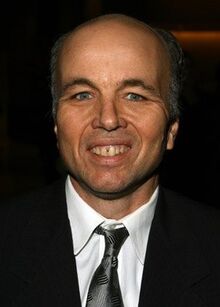 Clint Howard
is a character actor with perhaps more appearances in the
Tiradesverse
than any other living human, and is often one of the few bright spots of whatever movie he appears in.
Played Salish in House of the Dead and Sheriff Hinkley in Santa with Muscles
Widely considered the ugliest man in Hollywood
How Bryce Dallas Howard came from this bloodline is still a mystery
Ad blocker interference detected!
Wikia is a free-to-use site that makes money from advertising. We have a modified experience for viewers using ad blockers

Wikia is not accessible if you've made further modifications. Remove the custom ad blocker rule(s) and the page will load as expected.