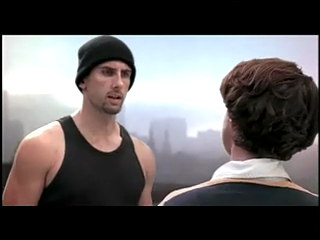 Chris-R
is an antagonist in the
2003
Tommy Wiseau
movie,
The Room
. He is played by Dan Janjigian.
Is a drug dealer to whom Denny owes an unspecified amount of money
Has the most unthreatening drug dealer name ever
Can apparently teleport
Possibly has Tourette's
Deals black market pesto on the side
Really hates waiting five minutes for stuff
Is rumored to be F-Stop from Static Shock years after he lost his fire powers and left Dakota
Ad blocker interference detected!
Wikia is a free-to-use site that makes money from advertising. We have a modified experience for viewers using ad blockers

Wikia is not accessible if you've made further modifications. Remove the custom ad blocker rule(s) and the page will load as expected.