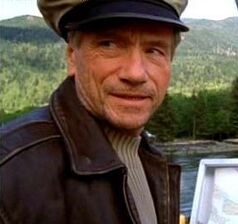 Captain Kirk
is a character in the 2003 Uwe Boll film, 
House of the Dead
. He is played by Jurgen Prochnow. (Yes, the fucking captain from Das Boot.)
Not surprised by the existence of reanimated corpses
Bitten twice by zombies but never actually turns into one
Archnemesis of Casper the Police Ghost
Blows himself up in some sort of heroic sacrifice; however, this act backfires horribly and blows the house the protagonists? are hiding in wide open, allowing the zombies to flood in
The Ben Kingsley Paycheck of the movie
Ad blocker interference detected!
Wikia is a free-to-use site that makes money from advertising. We have a modified experience for viewers using ad blockers

Wikia is not accessible if you've made further modifications. Remove the custom ad blocker rule(s) and the page will load as expected.