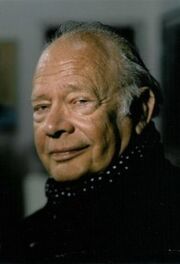 Allan Neyman is a minor character in the 1991 film, Highlander II. He is played by Allan Rich.
Is the guy you get when you can't hire Wilford Brimley
Says that the human race will remember this day forever--"The day we protected the Earth from the Sun!"
Killed by David Blake
Ad blocker interference detected!
Wikia is a free-to-use site that makes money from advertising. We have a modified experience for viewers using ad blockers

Wikia is not accessible if you've made further modifications. Remove the custom ad blocker rule(s) and the page will load as expected.