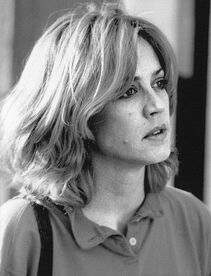 Alice Connor
is the
real protagonist
of the
1996
film, 
Kazaam
. She is played by Ally Walker.
Is the real protagonist of the movie simply because she has to put up with her ill-behaved, whiny jackass of a son
Known to hallucinate the existence of bruises
Played by the woman who was Agent Stahl in Sons of Anarchy
Completely inept as a parent
Ad blocker interference detected!
Wikia is a free-to-use site that makes money from advertising. We have a modified experience for viewers using ad blockers

Wikia is not accessible if you've made further modifications. Remove the custom ad blocker rule(s) and the page will load as expected.