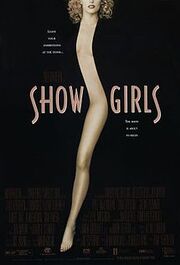 This page lists all
Tiradesverse
films released in the year
1995.
Actually not a bad year for film all things considered.
Waterworld
Judge Dredd
Halloween: Curse of Michael Myers
To Wong Foo
Major Pain
Free Willy 2
Fist of the North Star
3 Ninjas Knuckle Up
Operation Dumbo Drop
Ice Cream Man
Ad blocker interference detected!
Wikia is a free-to-use site that makes money from advertising. We have a modified experience for viewers using ad blockers

Wikia is not accessible if you've made further modifications. Remove the custom ad blocker rule(s) and the page will load as expected.